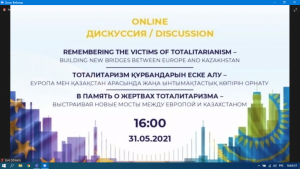 On May 31, 2021, on the Day of Remembrance of the Victims of Political Repression, members of the project team "Chair Jean Monnet. European Diplomacy" took part in an online discussion "In memory of the victims of totalitarianism – building new bridges between Europe and Kazakhstan". This event was organized by the Delegation of the European Union to the Republic of Kazakhstan represented by the Ambassador of the European Union to Kazakhstan, Mr. Sven-Olov Karlsson  and the embassies of a number of EU countries in Kazakhstan in partnership with the ALZHIR museum ("Akmola camp of wives of traitors to the Motherland") and non-governmental organizations uniting "European" national minorities in Kazakhstan.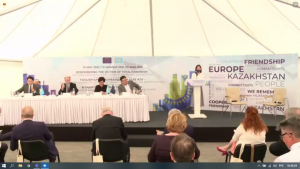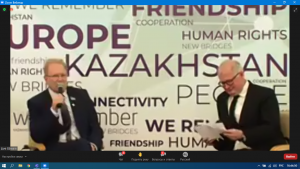 The event was moderated by A. Kuspan, Chairman of the International Affairs Committee of the Mazhilis of the Republic of Kazakhstan.
The participants of the meeting emphasized that despite all the hardships and suffering, the people of Kazakhstan, who had not yet recovered from the consequences of the terrible famine of 1932-1933, demonstrated unprecedented generosity, supporting and saving thousands of people from hunger and death.