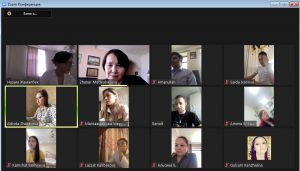 The 2019-20 academic year also ends for the project team "Jean Monnet Chair. European diplomacy".  It was unlike in previous years in that the spring semester passed almost completely in remote mode. We conducted our disciplines through the platforms zoom, M Teams, Google classroom, this was previously unimaginable. We often had to update, adapt our syllabuses to new conditions  and look for the latest methods for delivering educational material and feedback from students in a remote format.
Also, the examination session, as the logical conclusion of the educational process, was unconventional. Students took exams off-line, in advance they were given topics for individual or team work in the form of mini-projects. Online exams were held on the basis of M Teams in written or verbal form. To determine the number of the examination ticket, a randomizer was used.  Students' answers were checked to the level of the original text.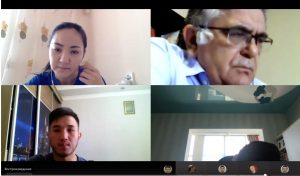 Over the months of distance learning, our students and we gained new experience of work, communication and realized that direct contact between the subjects of the educational process is the shortest way to gaining knowledge and mastering competencies  and  the distance learning is an auxiliary, complementary tool, useful, especially during the social disconnection because of  the coronovirus pandemic.